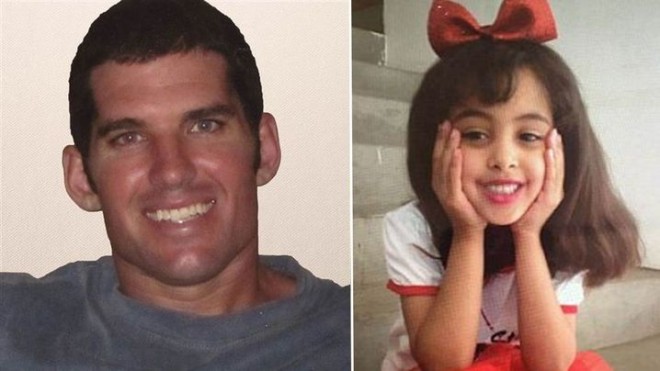 William "Ryan" Owens and Nawar al-Awlaki (remember their names)
By Joseph Ballin
5/17/2017 12:05 AM EST
Nixon faced impeachment, not over blowing up the 1968 Vietnam peace deal and extending the Vietnam War, killing millions more people, or bombing Cambodia, or propping up various dictatorships world wide, but because he broke into the headquarters of the Democratic National Committee. It had nothing to do with the REAL crimes of Nixon. As Noam Chomsky pointed, Watergate only happened because Nixon threatened one faction in the capitalist state, the Democratic Party.
Now we are seeing the same thing happen again. Trump has expanded the usage of drones, planning on deploying 3,500 US troops in Afghanistan, thousands of US troops in Syria and Somalia for the first time, giving Saudi Arabia a 100 billion dollar arms deal, supporting various other dictatorships world wide, attacking the sovereign state of Syria over a chemical false flag attack, dropping MOAB in Afghanistan killing unknown number of people, and various other war crimes. And what do Democrats and Republicans have to say about all this? Radio silence.
When Napoleon was defeated, he was exiled to Saint Helena. As a 1919 British report on war crimes note "Napoleon was not charged with having during the Hundred Days carried on war contrary to the usages of civilized nations." This was mainly because the Great Powers that defeated Napoleon didn't want to be charged themselves with war crimes if they were defeated. It would only be after World War II, with the modern concept of war crime was further developed with the Nuremberg Trials and the International Military Tribunal for the Far East 1946. And since 1945, US has never been convicted for war crimes in a international war crimes tribunal.
Trump is a lying scumbag piece of human shit. He out right lied, claiming he never told the Russians anything, but later revealed that he did revealed classified information to the Russians about airlines and information about ISIS. Now it is revealed that he fired James Comey for investigating Michael Flynn, not for his handling the Hillary Clinton emails. Since becoming president, Trump has done everything that he criticized Hillary Clinton for and more.
Now how many in MSM or the US government are calling Trump a war criminal who should face life imprisonment without parole? Not a single one I can think of, because that would implicit them as well, along with every living US president. The REAL crimes of Donald Trump will never see an international war crimes tribunal. This is why there is not two parties in the US, but one, the war party. Chris Hedges pointed out correctly when he said "In mainstream discussion, it is either do we bomb Syria or do we bomb Syria and deploy US ground troops?"
Why is murdering thousands of people worldwide via US troops and bombs any less different from a common murder? Democrats and the so called "#Resistance" are not fighting Trump. Why would they fight Trump? Impeaching Trump would be suicide for Democrats because he's so awful that it will be a Democratic landslide win in 2018 not seen for Democrats since 2008. The people fighting Trump include Code Pink protesting Senate conformation hearings of Trump cabinet picks that Democrats voted for, or protesting as air ports over the Muslim ban, or Sally Hates refusing the orders of Donald Trump. That is the real resistance.
Links:
https://books.google.com/books?id=wISXAwAAQBAJ&pg=PA41&lpg=PA41&dq=napoleon+war+crimes+not+charged&source=bl&ots=4uI65297UM&sig=qLLMaVsXZD-8OEYVdaAA3Xcf7dQ&hl=en&sa=X&ved=0ahUKEwie2pHg_PXTAhXCPiYKHai7B9EQ6AEIVTAI#v=onepage&q=napoleon%20war%20crimes%20not%20charged&f=false